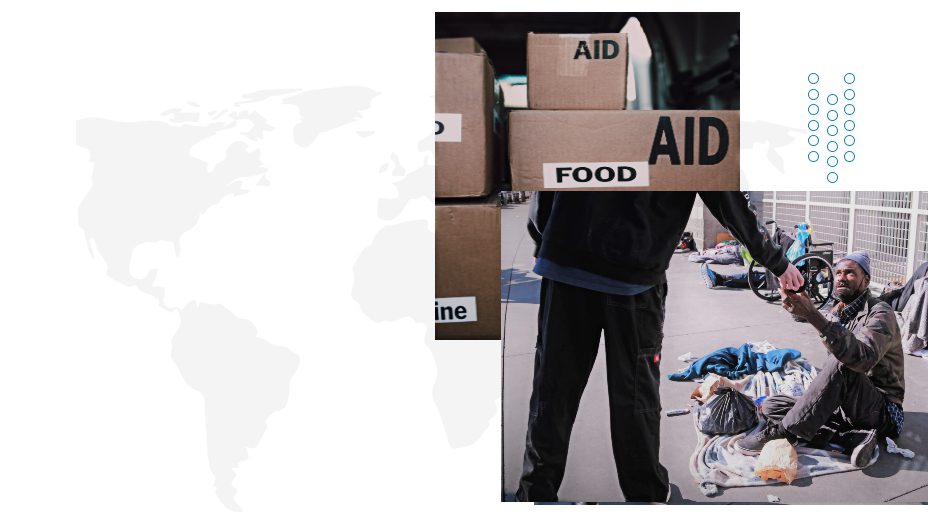 Nonprofit Organization Supporting
Causes Through Donations
NFT Rescue Foundation distributes global resources in support of all life on earth. Human, Animal and Planet. A sustainable future depends on our donors and contributors to ensure this mission is attained.
Supporting Causes on a global scale. Our ambassadors travel to regions in need and give us firsthand reports of all much-needed necessities and their progress. Everyone is dedicated to one goal. To revive our planet and all life on it. Creating opportunities thru networking and problem solving, we will change everyone's world.
Together we will thrive and raise up our commitment for all life on earth.
"Our mission is not to change the world, but rather change everyones world. Permitted or not, a world in peril never rests and neither shall we."
Creating opportunities of sustainability for future generations. We aim to change and recreate global philanthropic outreach. Bringing together contributors like yourselves with vetted causes that make the most impact. Redistributing financial governance with talented individuals dedicated to work as one and for one purpose only. "Changing Everyone's World." Supporting the Environment, we all rely on for survival and insuring a prosperous humanity for all."